Giveaway #2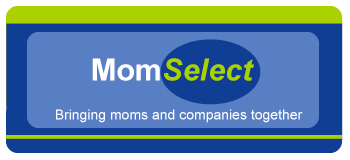 Another product I received from MomSelect to try out was MobiStories. I've got to tell you this is an awesome idea! Mobistories are narrated digital children's books with illustrations and music. They produce bright, colorful children's books and provide them in a variety of digital formats: PC (WMV); Mac (MOV); iPod (M4V); and Audio (MP3). You can even order them on DVD. The digital formats are available for immediate download. (I was watching mine within 5 minutes of placing my order!) Benefits of Mobistories: * Promotes reading at an earlier age * Increases literacy, vocabulary and language skills * Keeps children happily occupied while waiting * Offers parents a worthwhile activity for their kids * Great for car and plane trips * Postive, pure and fun. Mobistories range in price from $3.99 to $9.99. There are currently about 35 titles with more arriving often. What I liked about Mobistories is that, rather than just presenting another movie format, it looks like you are reading a book. They start with a front cover and end with a back cover. The "pages" are turned, so it looks like reading a book. The words are printed, as well as read aloud. This re-enforces the words for the child who is reading along. The pictures are bright and colorful. There is a variety of artistic styles. The narration is expressive. When multiple characters are speaking, there are different voices reading the parts. Everyone can get a free download by submitting your e-mail address. (I don't know if this is a limited time offer or not?) The book I received was Salsa for Kittens and Puppies which is a cute book about animals, music and New York City. Many Spanish words are introduced in the text. I ordered Train, Winter, Ella Elephant, and the Magic Rocket.
As soon as I started the story, my 3 and 5 year olds came running to the computer. (I haven't had a chance to try it on Daddy's iPod yet.) My 3 year old LOVES (I mean is obsessed with!) Thomas the Tank engine. He loved the Train story. It had simple pictures with short phrases. And, of course, sound effects! My 5 year old daughter (who loves music and dance) really enjoyed the (free!) Salsa for Kittens and Puppies, as well as Ella the Elephant--which both deal with music. My 10 year old (whose dream is to grow up and be a Mythbuster) loved the Magic Rocket.
While you hope you never need to use it, it is always nice to know about a company's customer service reponse. I had trouble opening one of my downloads, and I sent an e-mail to the support address I received with my purchase. I received a prompt response and great service. It's nice to know there are "real people" waiting to help!
I have a $15 gift certificate for a reader to try out MobiStories. I also have 50 free prints from HP PhotoSmart Express.
To enter, head on over to Mobistories and tell me one book you'd like to share with your children (or a child you know). For an extra entry, add my new button to your sidebar and let me know in a second comment.